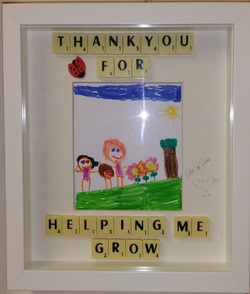 Parent Feedback and Comments
We are certain that the best way to help our young children to develop and grow their personal, physical and social skills is to communicate as much as possible with the parents. We like to share what activities are undertaken at the Nursery with parents and for parents to share their experiences with us. Look below at some comments as well as the gallery at the bottom of the page.
We are really pleased when parents give positive comments about our nursery. We have been really pleased with the comments left by existing and previous parents. We always encourage parents to leave comments in our book. At the same time we are always sad when our children 'Graduate' on to school. It is so nice when we receive so many genuine letters of thanks from parents and children.
We have been awarded Top 20 status on the
Good Care Guide
, but have also received many Cards and kind words in our visitors book as shown below:
---