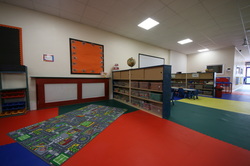 We are pleased to announce that 'The Shop is fully up and running. We have been approved by Environmental health, Fire Service and OFSTED.
The children have been using the space for the last few weeks and now we are up and running.

All children at Honeypot will be able to use the facilites of The Shop, but babies and Pre-school will be based there to start with.